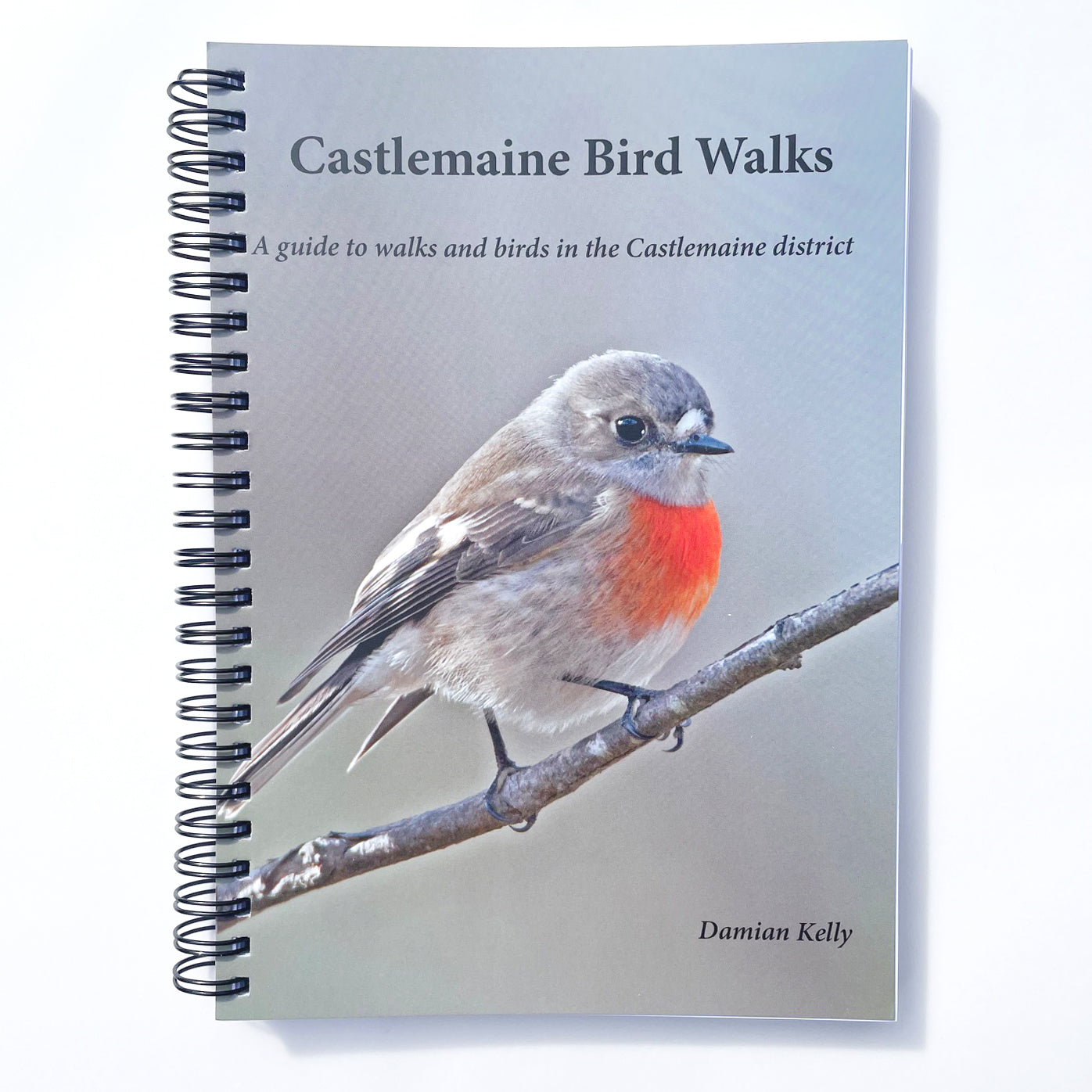 Book - Castlemaine Bird Walks by Damian Kelly
I am delighted to offer this invaluable book by local bird expert and friend Damian Kelly. If you live in the Castlemaine district of central Victoria this book is a must to have on your shelf, in your back pack or in your car. Even if you're not a birder, the guide to the more than 40 walks is a wonderful source of information and introduces you to places off the beaten track.
Each walk has detailed info about how to get there, site description, distance and difficulty of the walk, a detailed map and a list of birds you are likely to see en route. The book is illustrated with Damian's beautiful photos of the landscape and, of course, of the birds. 
I have been on bird walks with Damian and his knowledge is extensive, both of birds and the local countryside. I can't recommend this book highly enough!
Printed locally in Castlemaine by eco printers PrintTogether.