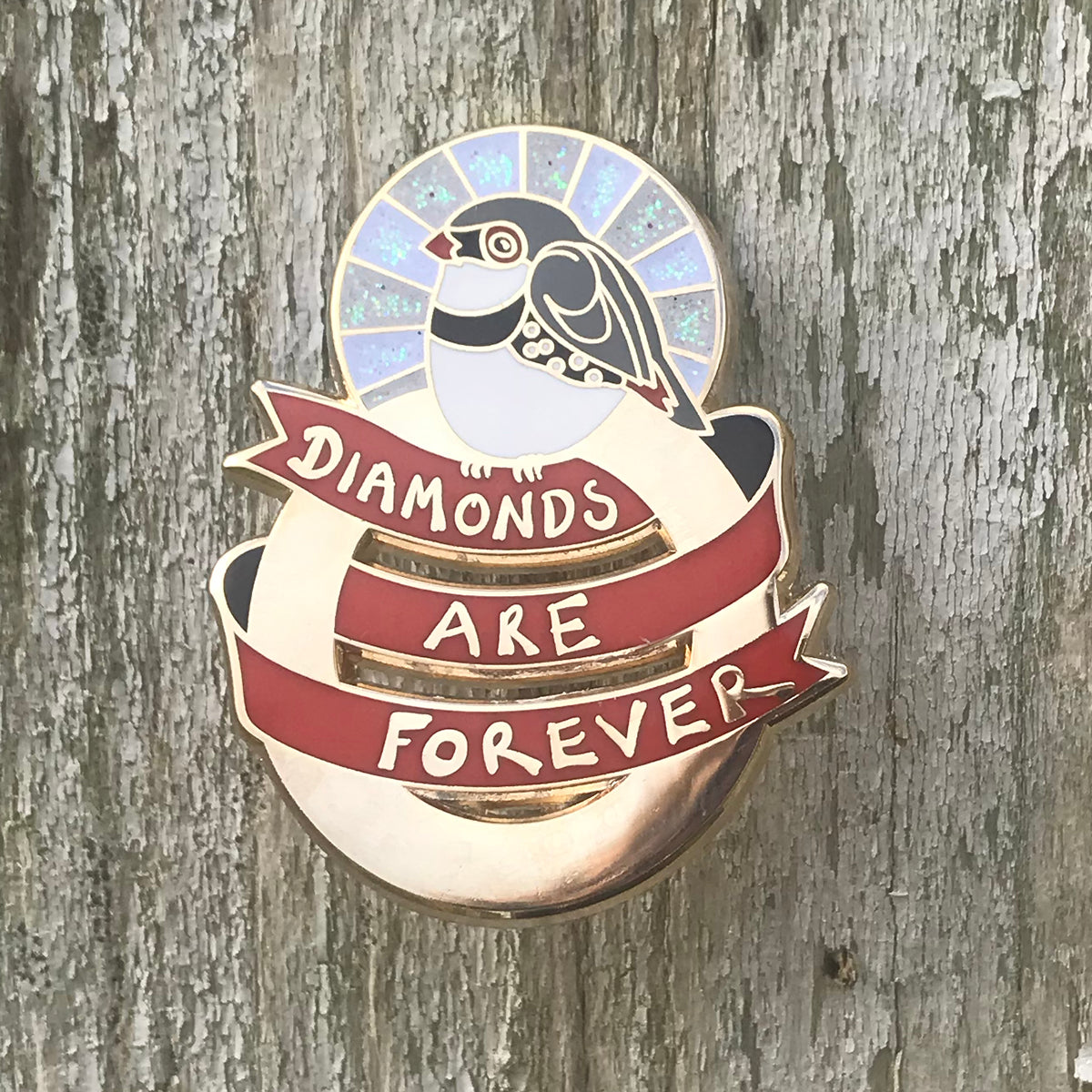 Enamel Pin - Diamonds Are Forever
Although Diamonds are forever, this pin isn't! I'm discontinuing it to make room for new products in 2024. Now 25% off! Get in quick, less than 100 left!
Say you love them with a diamond firetail instead of a ring!

Diamonds are forever, if only it were true for the diamond firetails too! Diamond firetails are beautiful native finches but sadly their numbers are dwindling. If we could all see them as precious as minerals and other natural resources taken from the ground maybe they and their habitat can be saved!
Measures 3cm wide and 4cm tall. Fixes with a butterfly clasp at back.