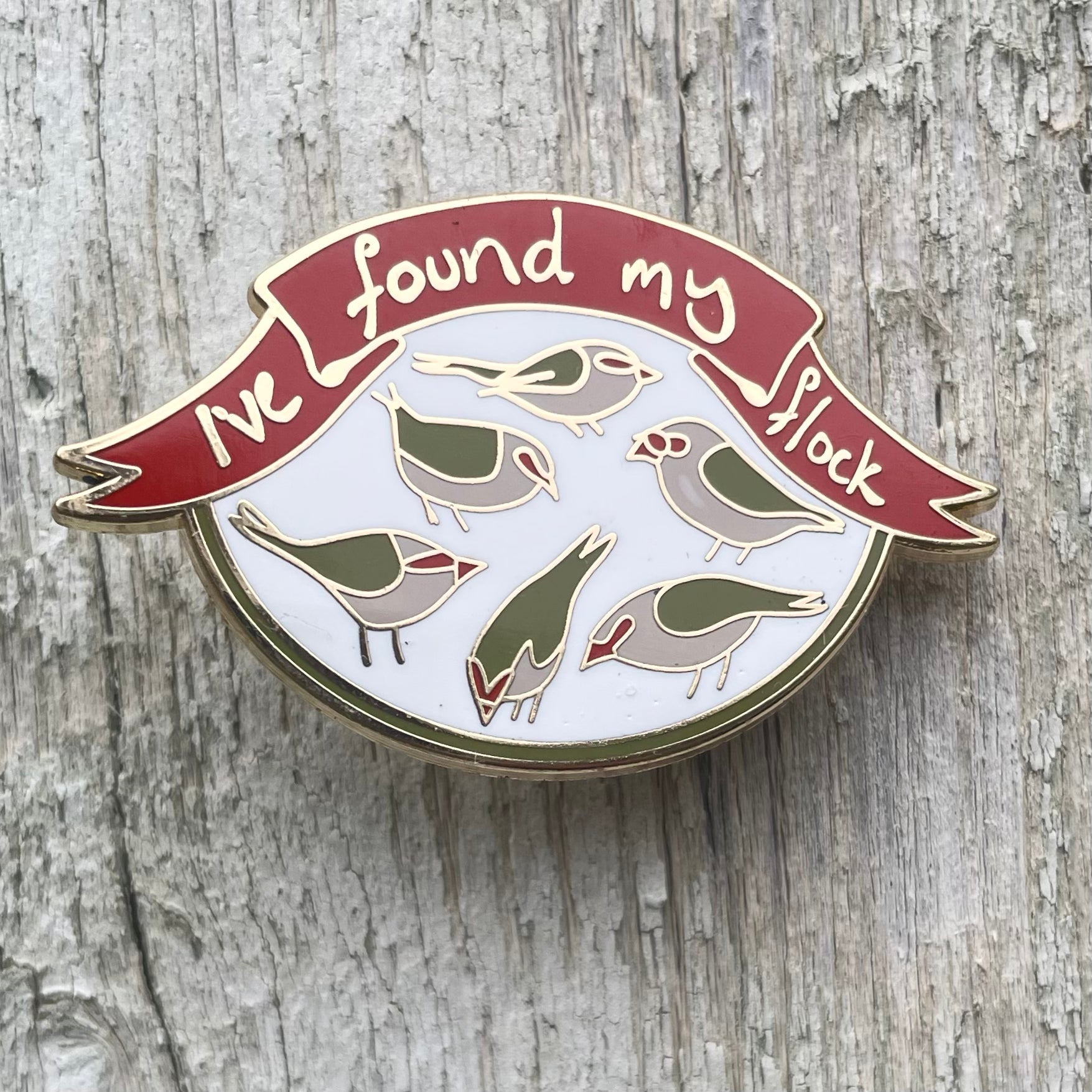 Enamel Pin - I've Found My Flock
Have you found your people? Are they fellow bird nerds, or brooch and pin enthusiasts?! Whatever you and your flock are into, here's a pin to say you're happy!
This pin depicts a little flock of native Australian Red-browed Finches.
Measures 4cm wide and 2.5cm tall.
Fastens with a butterfly clasp on the back.