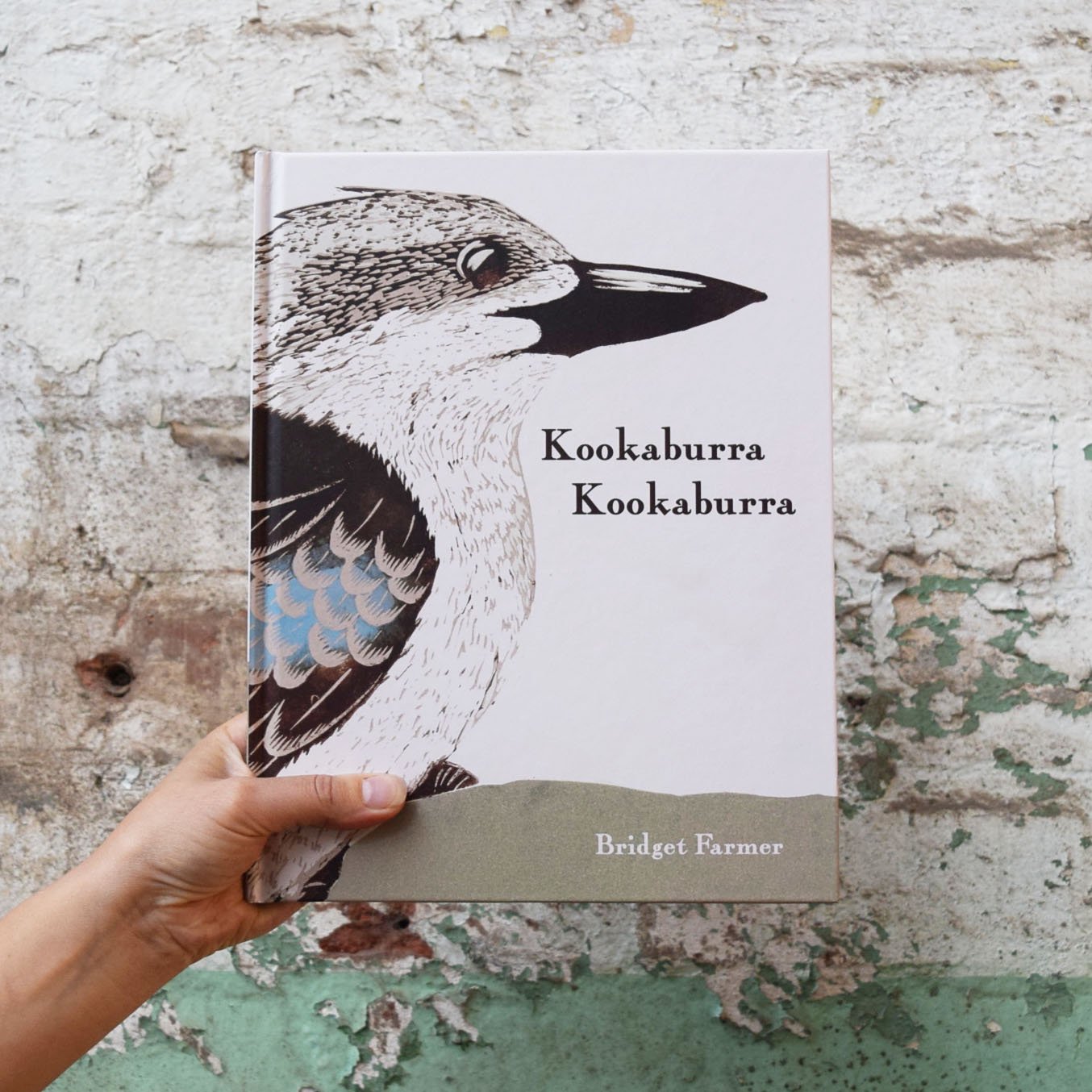 Book - Kookaburra Kookaburra
THIS BOOK WILL BE AVAILABLE AGAIN LATER THIS YEAR. JOIN MY MAILING LIST FOR UPDATES WHEN IT IS RE-RELEASED UNDER MY PUBLISHING LABEL. 
Starting with the Kookaburra in the early morning and finishing with a goodnight from the boobook owl this book will take your child on a journey of Australian birdlife discovery!

With 12 original lino printed illustrations of much loved Australian birds each one accompanied by a short rhyme to help children identify and engage with the birdlife around them.

The birds featured are -
Kookaburra
Superb Fairy Wren
Australian Raven
Willie Wagtail
Eastern Yellow Robin
Red Wattlebird
New Holland Honeyeater
Sulphur Crested Cockatoo
Australian Magpie
Spotted Dove
Welcome Swallow

At the back of the book is a little bit of info about each bird.

A card game to accompany the book is also available.

Praise for Kookaburra Kookaburra -

"So excited to receive the beautiful Kookaburra Kookaburra book and card game today! I played a 'go fish' style game and 'snap' with my 6 y.o. at bedtime and she practiced reading the names or if unsure described the features of the bird - it was beautiful!"

"Just to say how impressed we are with Kookaburra Kookaburra. Beautiful layout, fantastic art and really well written."

"Received our copy of Kookaburra Kookaburra by Bridget Farmer, the children and I adore the illustrations."

"A truly amazing book, everything about it is perfect. Love it!"